Here what i've answered to a question on the official board : (here is the original topic :
http://blackstaramps.forumotion.com/threads-f1/using-boss-s-me-25-multiple-effects-with-my-ht-studio-20-combo-t112.htm)
I have just bought the Me25 this afternoon to have a cheap compact effect unit

Using on my Artisan 30...
So the simple way is as said to plug your guitar in the Me25 and to send the output of the Me25 to the amp. As the unit will be before the preamp and power amp, it will affect the signal before reaching the amp, so don't use too many effects and don't push the controls to high or the signal quality will be very deteriorated. The Me25 is a complete multi effects but algorithms and processing are not the best so the less you are using the unit, better the sound will be.
Prefer not to use preamp section (amp simulations, compressor...), less modulation as possible, not a delay plus a reverb...you have understood, use it wisely ! Some are very nice, if not combined with too many other ones, such as the Univibe used alone.
Usually, we are using distos, wah, compressor before the preamp when you have separated pedals. So if you are using mostly those effects, let the Me25 in front of the amp.
It's better to use modulations, delay and reverbs in the effect loop (after the preamp section), so if you are only using those effects, it would be better to use the Me25 in the loop, check your manual to see how but Lucidspown have explained it very well !
Ask if needed !
____________________________________
Blackstar
Artisan 30
Fender
The Twin "Red Knob"
Marshall
1979 JMP
Live fast, die old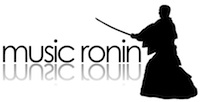 Galerie photo :
http://musashichan.com/
Admin




Posts

: 237


Join date

: 2010-06-06


Age

: 43


Location

: Lyon (FRANCE)



It would seem that the moral of this story is:

"Don't by a multi-effects unit with a pre-amp if your amp doesn't have an effects loop".

There seems little point in buying a unit that is not compatible with your amp, as you are forced to compromise by attenuating the effects and avoiding using the pre-amp section of the unit. Surely it's better to buy a compatible multi-effects unit, i.e. effects only - no pre-amp, (or a number of stomp boxes) so that you can use both the amp and the effects properly and in the way they were intended.

____________________________________
Tony
There's no such thing as a mistake - it's an alternative version or jazz!



Posts

: 24


Join date

: 2010-06-06


Location

: Suffolk, England



I know but at this price, there were nothing with a reverb ad some modulations i wanted to try...
____________________________________
Blackstar
Artisan 30
Fender
The Twin "Red Knob"
Marshall
1979 JMP
Live fast, die old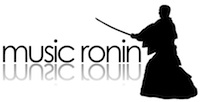 Galerie photo :
http://musashichan.com/
Admin




Posts

: 237


Join date

: 2010-06-06


Age

: 43


Location

: Lyon (FRANCE)





Similar topics
---
Permissions in this forum:
You
cannot
reply to topics in this forum