Some of you enjoyed the pics of my strat I built last year which I posted in the Gallery section earlier...
I mentioned I'll make a video of it so you can have a listen, I decided to fire up the recording gear and do a quick take. It's not much, just a basic riff i came up with some time ago but never did anything with.
Put a drum track to it, came up with a bass riff and even put an organ to it! LOL! enjoy it for what it is... bit of light heart self jamming!
http://soundclick.com/share?songid=9266402
The setup;
Rhythm guitar was played through my HT-20H and HTV112 with seventy 80 loaded into it
I used the Emulated line out and also mic'ed the speaker, I panned each one L & R
Lead bits were just mic'ed only
Bass guitar straight into the mixer
Keyboard and drums are midi.
No EQ or effects added, it's raw sound... only a tad compression added on the master track. It sounds a bit crunchy in my headphones but I think they're getting old! It sounds good on my monitors and the house hifi system!!
Let me know what you think!
____________________________________
Carl
Blackstar HT-20H & 2 x HTV112 cabs
Live life like there's no tomorrow, just don't do anything you'll regret incase there is one...



Posts

: 64


Join date

: 2010-06-07


Age

: 42


Location

: Riverland, South Australia



SRV with his lipstick loaded strat !!!!

Very nice sound ! Thank for this !
____________________________________
Blackstar
Artisan 30
Fender
The Twin "Red Knob"
Marshall
1979 JMP
Live fast, die old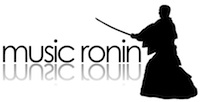 Galerie photo :
http://musashichan.com/
Admin




Posts

: 237


Join date

: 2010-06-06


Age

: 43


Location

: Lyon (FRANCE)





Similar topics
---
Permissions in this forum:
You
cannot
reply to topics in this forum