Hi all, I posted this on another forum in response to this question:
"How can i record stuff with my HT20? Like, feeding my amp straight into my pc or something? Cause the only thing i can record with is a laptop and well.. needless to say its crap."
I figured I'd mirror it here as a start for anyone interested at looking into home recording...
You'll need an audio interface - these are usually a USB or Firewire unit and act as a standalone soundcard for your computer.
They range from quite cheap, single input all the way to full mixer board firewire based units.
There are lots on the market now, a quick look on eBay searching for 'audio interface' and I'm sure you'll find many. Here's a sample of a couple currently available here:
http://cgi.ebay.com.au/Guitar-PC-MAC-USB-Interface-Link-Audio-Cable-Record-/260594625925
http://cgi.ebay.com.au/Behringer-Usb-Audio-Interface-Recording-UCA222-UCA-222-/320422557415
I couldn't comment on how good they are though but it's just a sample of what to look for. I use an M-Audio Fast Track Ultra 8/8 track unit which I have been quite happy with. Great for multi micing or capturing multiple musicians at once.
http://www.musicplace.ch/catalog/images/m-audio_fast_track_ultra.jpg
gt_jumper (over on the 'un'official Blackstar forum) uses a Yamaha Audiogram card. Something like this:
http://www.cranbournemusic.com.au/ICimages/935042000121.jpg
After you have the interface you'll need to get some appropriate software, some higher end interfaces come with a limited/special edition version of some recording s/ware. There is the free Audacity getting around but I've never really used it so can't comment on how good it is for multitrack recording but I'm sure for messing around it would be quite adequate. There are a few shareware apps getting around that are great value for money, I cut my teeth on n-track studio:
http://ntrack.com/
there's the limited free download or buy it for 64 Euros.
If you wanted to get more serious and have the $ to burn then there are a number of more higher end programs to look into, I personally use Logic Pro which is a Mac based alternative, otherwise there's plenty of others; Cubase, Sonic, Cakewalk, Pro Tools, Audition... too many to list.
To record your HT-20, plug an 1/4" TS lead (guitar cable) from the emulated out on the back of the amp to the input of the interface which should have an 1/4" TR/TRS, if it has an XLR and you get ahold of a mic and cable then experiment mic'ing the speaker as well to capture the characteristics of your speaker.
I'll make some more posts in this thread later on when I get some time going into more detail, show you my setup and share some thoughts I've gathered in my research I've done over the past year or two.
____________________________________
Carl
Blackstar HT-20H & 2 x HTV112 cabs
Live life like there's no tomorrow, just don't do anything you'll regret incase there is one...



Posts

: 64


Join date

: 2010-06-07


Age

: 42


Location

: Riverland, South Australia



Amazing job too, you all are really adding good stuff here, i think it's like this that we'll have this huge pro database plustone was talking about !!!
I'll add my contribution here...to show what can be done with about 150€.

____________________________________
Blackstar
Artisan 30
Fender
The Twin "Red Knob"
Marshall
1979 JMP
Live fast, die old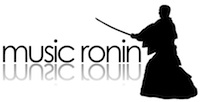 Galerie photo :
http://musashichan.com/
Admin




Posts

: 237


Join date

: 2010-06-06


Age

: 43


Location

: Lyon (FRANCE)




---
Permissions in this forum:
You
cannot
reply to topics in this forum