Page 2 of 2 •

1, 2

First topic message reminder :

Hi all, my name is Marco and I'm from Italy.
I'm a young 49 years old guitar player..or, better, a wannabe guitar player !

Anyway I like too much to play the guitar with my blues band and at home where I try to record my own songs !

Ciao!
Marco



Posts

: 13


Join date

: 2010-06-06



---
Welcome Julien !
What guitar(s) do you play?
What genre(s) do you prefer?
Post some gear(guitars & amps) pics in the appropriate section(s)......we love "equipment porn" !




Posts

: 40


Join date

: 2010-06-08


Age

: 55


Location

: Alabama the Beautiful !



10ThumbZ wrote:New to the forums. 49 yrs old - Old fart here but still young at heart. Live in the USA. Just ordered an HT-100H late yesterday evening. We'll see how she rolls in a week, +/-. I suspect it is going to get well-used from the jump.
Hi !!
As it's not an obligation to introduce yourself here (we are very few and very flexible, you'll see

), it's very cool you did it. Nice to meet you !!!! Feel free to post your amp, gear, dog or mother in law in the different sections. You will be able to ask your questions, members are real geeks and answers are really well developped !!!
Hope you'll enjoy your amp (100....

) and please let use know what you will use with it (guitar, cab etc.).
See ya in other sections !
____________________________________
Blackstar
Artisan 30
Fender
The Twin "Red Knob"
Marshall
1979 JMP
Live fast, die old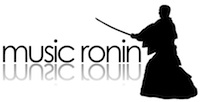 Galerie photo :
http://musashichan.com/
Admin




Posts

: 237


Join date

: 2010-06-06


Age

: 43


Location

: Lyon (FRANCE)



yo, whazzup from So Cal, new guy here, dig my HT40 and HTV112 ext. cabinet---I used to own a HT20 until I got the HT40, making it expendable---nevertheless, I love Blackstar Products, might get more!!!




Posts

: 3


Join date

: 2013-01-11


Age

: 56


Location

: So Cal



Hi @LL,
I am originally from Poland but have been living in Northern Ireland good few yrs.
More than happy to be here

Have dome experience in past with Blackstar HT-5 and currently own Blackstar S1-200 so looking to spread my 2cents about these awesome amps.



Posts

: 1


Join date

: 2013-04-09


Location

: Norn Iron



Hi to you all, my name is Guy and I'm from Newcastle, Australia ( originally from Parramatta ).
Just purchased a HT Club 40. and I'm pretty impressed with the cleans along with the gain sounds. I play a Strats through the amp and it sounds real good. I have a Boss ME 70 that I can only pug-in front end ( no loop send / return on this pedal ). Pretty beefy strong rich sound.
I am currently doing the funk guitar thing - think NIle Rodgers stuff / Stevie Wonder etc. I have played rock and blues for long time and have owned a lot valve amps. Look forward to reading comments from people around the World using Blackstar amps. Keep chuggin'.




Posts

: 1


Join date

: 2013-07-02


Location

: Newcastle, Australia



Page 2 of 2 •

1, 2


Similar topics
---
Permissions in this forum:
You
cannot
reply to topics in this forum